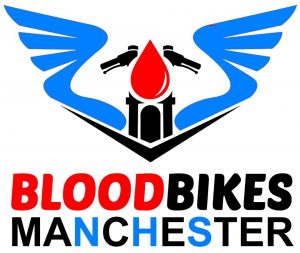 Friday August 14th 2020
Today is not only National Blood Bikes Awareness Day but it's also our Chief Instructor, Paul's birthday!
So,  to celebrate, we're announcing 2 special offers to help our favourite charity, Blood Bikes Manchester:
Any rider wanting to volunteer to be a Blood Bike Rider for BBM has to hold an advanced riding qualification, which can be achieved by completing the Enhanced Rider Scheme (ERS) with us here at Inner Circle Training. The cost of this assessment is £60, and for the next 5 riders taking this option, we are going to pass the fee directly to Blood Bikes Manchester! This means we will raise £300 for BBM from the next 5 volunteers! So if you want to join this amazing charity, there's never been a better chance!
All current serving BBM volunteer riders can have a FREE Enhanced Rider Scheme Assessment to ensure their riding is still at the high standard required. Any training to address any areas identified as below standard will also be provided FREE!
Notes:
If you would like to volunteer for BBM, please see their website at https://bbmcr.org/join-us/
Any further training required following an ERS Assessment is charged for at the rate of £30/hr with a minimum session length of 2 hours. If you require significant training, we will provide a discount to reduce the overall cost.
The Enhanced Rider Scheme is regulated by the DVSA and only DVSA-approved, qualified, professional instructors can offer assessments or training.