Our Team
Our Instructors
All our instructors have been personally selected by us to provide you with the highest quality instruction, whether you are looking to get back on a bike, just build a bit of confidence, take an advanced riding test or seeking to improve your riding in preparation for a round-the-world trip.
All of our instructors are committed to continually improving their own skills, both as riders and as instructors. As RoSPA Diploma holders, they are formally re-tested every 3 years to ensure their riding and instructing skills remain of the highest possible standards.
Paul Beattie, RoSPA (Dip), Chief Instructor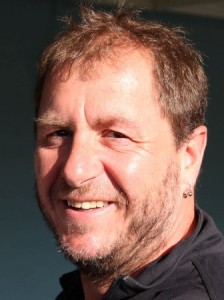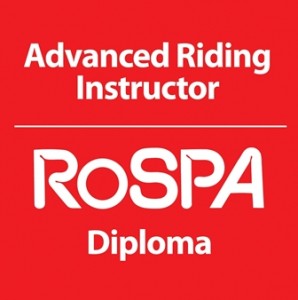 Paul has been riding for over 30 years, despite learning to ride at the ripe old age of 29. Paul set up Inner Circle Training with his wife, Tracy, in 2014 to offer the best motorcycle tuition to new and experienced riders. Having decided to retire from teaching learner riders, Paul and Tracy closed the CBT and DAS part of the business to focus solely on helping riders with licences get more from their riding.
Paul is a DVSA Enhanced Rider Scheme (ERS) Trainer and authorised to conduct ERS assessments. He is a member of both the Institute of Advanced Motorists (since 1997) and RoSPA Advanced Riders and Drivers (motorcycle sections, since 2009). As well as his RoSPA Gold Advanced Riding qualification, he has both BTEC and RoSPA Diplomas in Advanced Riding Instruction and is on the Approved RoSPA Motorcycle Instructors list. In addition to his riding and instructing qualifications, Paul also has a Level 4 PTLLS teaching award and is a qualified Outdoor and Expedition First Aider.
As well as being an advanced motorcycle instructor, Paul is also a keen motorcycle traveller and has toured North, South and Central America as well as Europe. He occasionally works as a tour manager and guide for GlobeBusters, the leading motorcycle expedition company, having supported tours trips through North, Central and South America and Africa.
He is therefore ideally placed to help you get the most from your riding, whether you commute, ride for pleasure or work, or are preparing for a motorcycle trip anywhere in the world!
Anne Hodgkins, RoSPA (Dip)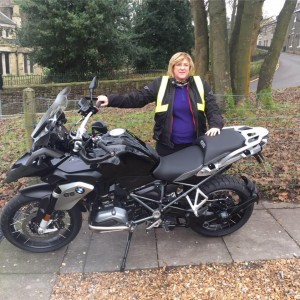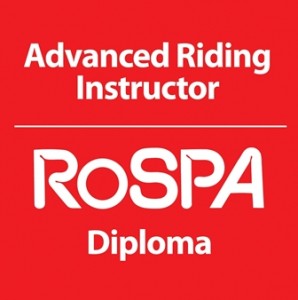 Anne came into motorcycling relatively late in life, but has gained a significant amount of riding experience in the 13 years since she passed her test. As well training for, and passing, her IAM test, she has toured on her motorcycle in UK and Europe, used her bike on track days and even  enjoyed some off-road riding – gaining her some well earned  street-cred with her own children and grandchildren. She took her RoSPA Advanced Riding test in July 2017 and attained a GOLD grade ("the highest civilian riding standard available and the holder will be a master of his or her art"). She hopes to do touring further afield in the next few years and has South America on her bucket list.
Having initially trained as a teacher, Anne decided it was possible to use all her skills to become a motorcycle instructor and joined Inner Circle Training to help new riders through their CBTs and Direct Access Scheme (DAS) training to help them get their full bike licences. With the business changing to focus on advanced rider training, she has obtained her RoSPA Diploma in Advanced Riding Instruction and has applied to become a DVSA Enhanced Rider Scheme Trainer.
She changes her bike as often as she changes her shoes, but lives by the philosophy that  a girl can never have too many bikes or too many pairs of shoes!
Our Support Team
Tracy Beattie, Company Secretary and Chief Administrator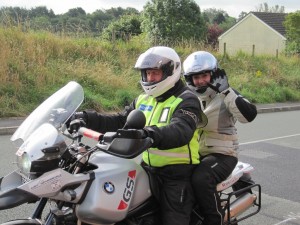 As well as being the brains behind the school and Paul's wife, Tracy is the person responsible for the smooth running of Inner Circle Training. She held a full motorcycle licence for many years before an unfortunate accident left her unable to ride. She still loves motorcycling and is often seen riding pillion on Paul's bike.