Friends of Inner Circle
Our Friends
Here are Inner Circle we are always on the look out for companies who share our philosophy towards riding and who are prepared to go that extra mile to provide excellent service to their customers.
This page lists the companies we are happy to recommend. If you visit them, please mention us and you may even receive a discount!
Motorcycle Dealers
It can be difficult to find the bike of your dreams, whether you are looking to buy new or 2nd hand the dealers below can help you. We recommend them because we've used them ourselves. As always, please mention Inner Circle Training when you are discussing your purchase.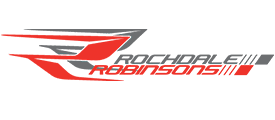 Robinsons is our partner Kawasaki dealer for our Stockport site and they are also Yamaha, Suzuki and Royal Enfield main dealers as well as stocking other MotoGB-imported brands.  The guys there will take great care of you, especially if you mention Inner Circle. Click the image above to go to their website.
Williams BMW is where Paul bought his lovely R1200RS Sport SE from and where he takes if for servicing. Remember to mention Inner Circle Training and that Paul sent you!
Clothing and Accessories
All the motorcycle dealerships above have great clothing and accessories ranges in store, but if you want a greater selection, then J&S Accessories is hard to fault:

J&S Accessories is a well established motorcycle clothing and accessories chain that has opened a store on Ashton Old Road in Manchester and stocks an excellent range of good quality gear. Pop in and say Paul from Inner Circle Training recommended you go there and you may get a discount!
Bike IT

Bike-IT is a manufacturer and supplier of motorcycle accessories and parts. We are trade partners for Bike-IT and carry a small selection of their products for sale at our Stockport Training Centre, where we also have copies of their extensive catalogue. We can order anything from the catalogue at a competitive price, so feel free to pop down and browse the catalogue over a free cup of tea or coffee!
Motul Oils and Lubricants

Here at Inner Circle Training, we are very keen to ensure that our motorcycles and scooters are maintained to the very highest standards. We use Motul oils and lubricants exclusively and so we also carry a stock of their best selling oils, lubricants and cleaning products which can be bought from our Training Centre in Stockport. Whether it is a can of chain lube, some 2-stroke oil for your moped, or some high quality semi-synthetic oil for your sportsbike, we will have it in stock. We can also advise on the best oil to use in your bike, as there is a wide range of different oils all with slightly different characteristics. Why not attend our Bike Maintenance Evening Class to learn how to look after your bike and then service it yourself using the very best oils!
Insurance
Ok, so calling Insurance companies our "Friends" is probably pushing it, but they are a necessary evil if we are to ride legally!
Whilst we are not able to recommend insurance companies – that would have the FSA crawling all over us – we can suggest that you might want to consider the following companies. If you quote the our reference when enquiring and when taking out a policy, you should also qualify for a further discount!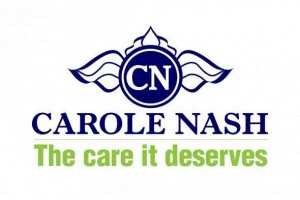 Carole Nash have been offering motorcycle insurance since 1985 and have a very comprehensive range of policies available to suit riders of all ages, experience and for bikes of all types. Paul has been a Carole Nash customer since he first started riding and can personally vouch for their efficiency in dealing with claims (from his early riding days!). If you contact Carole Nash, use the number 0800 458 2606 to qualify for the discount they offer people who training with an MCIAC accredited school, and quote dealer reference 9659 to ensure you are dealt with as an Inner Circle Training customer.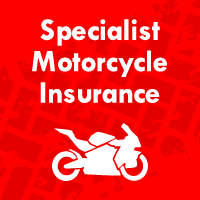 Bikesure are specialist motorcycle insurance brokers and will be able to obtain a competitive quote on your motorcycle or scooter insurance policy. Remember to quote our dealer reference – T350 – when enquiring or taking out a policy.
If you've had a great experience with a motorcycle dealer, shop or garage, let us know so we can pass it on to others in the "inner circle"!