Our Friends
Here are Inner Circle we are always on the look out for companies who share our philosophy towards riding and who are prepared to go that extra mile to provide excellent service to their customers.
This page lists the companies we are happy to recommend. If you visit them, please mention us and you may even receive a discount!
Globebusters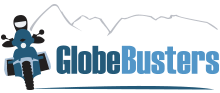 Founded in 2002 by Kevin and Julia Sanders, Double Guinness World Record™ for the Fastest Circumnavigation of the World by Motorcycle and the Trans Americas by Motorcycle. Coupled with this, Kevin and Julia have notched up hundreds of thousands of miles riding independently around the world, on all six continents, covering iconic routes such as the Silk Road, the Pan American Highway, the Trans Siberian and the Tibetan Plateau.  You can check out Mad or Nomad, an interview by Andy Davidson, which tells you about our story.
After the phenomenal Guinness World Record™ success, GlobeBusters was founded as the first overland motorcycle expedition company in the UK, specializing in taking riders on amazing journeys in unusual destinations.
Our chief instructor, Paul, is part of the Globebusters team, leading, guiding and supporting trips all over the world! If you want to know more about any of their trips, just give him a call on 07747 761059!
Adventure Bike Training

Whilst we offer advanced ROAD training, we are firm believers there is a LOT to be gained from taking some training "off-road" or at least, on loose surfaces.
Setup and run by Paul's friend and fellow Globebusters guide, Kevin Hammond, an ex BMW off-road skills instructor and member of the GB team that won the BMW GS Trophy, Adventure Bike Training offers courses to help riders from complete novices to experienced off-roaders.
Book a course with Kevin and you will not only learn a huge amount about riding your bike on dirt (which will help you when road conditions are bad!), you will have a great experience too!
Motorcycle Dealers
It can be difficult to find the bike of your dreams, whether you are looking to buy new or 2nd hand the dealers below can help you. We recommend them because we've used them ourselves. As always, please mention Inner Circle Training when you are discussing your purchase.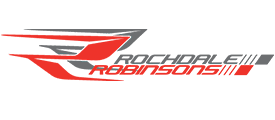 Robinsons was our partner Kawasaki dealer for our Stockport site and they are also Yamaha, Suzuki and Royal Enfield main dealers as well as stocking other MotoGB-imported brands.  The guys there will take great care of you, especially if you mention Inner Circle. Click the image above to go to their website.
Williams BMW, Manchester
Williams BMW is where Paul bought his R1250GS and, before that, his  R1200RS Sport SE, from and where he takes it for servicing. Remember to mention Inner Circle Training and that Paul sent you!
Clothing and Accessories
All the motorcycle dealerships above have great clothing and accessories ranges in store, but if you want a greater selection, then J&S Accessories is hard to fault:

J&S Accessories is a well established motorcycle clothing and accessories chain that has opened a store on Ashton Old Road in Manchester and stocks an excellent range of good quality gear. Pop in and say Paul from Inner Circle Training recommended you go there and you may get a discount!
Bike IT

Bike-IT is a manufacturer and supplier of motorcycle accessories and parts. We are trade partners for Bike-IT and we can order anything from their website at a competitive price, so feel free to browse their site and call us place an order for you!