Kawasaki Rider Training Licence Courses – 0% Finance Offer!
KRTS Full Licence Courses available with 0% Finance!
Official Kawasaki courses with Inner Circle Training
We offer 2 official Kawasaki Rider Training Services' courses to help you get your full bike licence on 0% finance!
If you've already completed your CBT there is the 4-day "KRTS Direct Access Course" for just £65 per month!
If you need a CBT as well, there is the 5-day "KRTS Licence Course" which is just £74.17 per month!
Both courses include 4 days Direct Access training on a Kawasaki z650 (restricted to A2 if required) – AND your module-1 and module-2 test fees.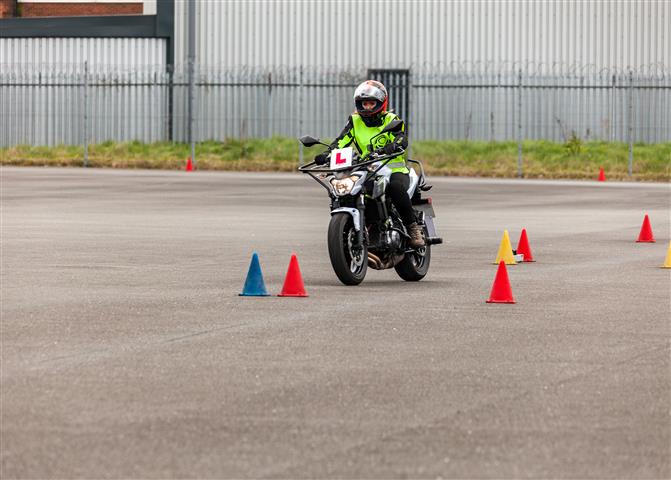 How it works:
We do all the paperwork for your finance application and once approved we will schedule your training which includes:
CBT (KRTS Licence Course only). A full day Compulsory Basic Training course, on of our Kawasaki KLX-125 geared motorcycles, hopefully culminating in you receiving your DL196 CBT Certificate. The course follows the official DVSA syllabus under the watchful guidance of our experienced DVSA-approved instructor. With a maximum ratio of 2 students per instructor for all practical lessons, you can be assured of the very best attention as you get to grips with riding a motorcycle. For more information on the CBT, see here.
DAS day 1 : You will be given a thorough introduction to the Kawasaki z650 and then the day will be a mix of off-road training working on the module-1 test manoeuvres and some road training. The z650 will be restricted to suit the requirements of the Category A2 licence if applicable. We also have a lowered z650 available if required.
DAS day 2 : Further training on the "zed" including mock module-1 tests at the test centre where you will take the test and more road-based training
DAS day 3 : Module-1 test day! This day begins with a warm-up session to get you "in the zone", followed by your module-1 test. The rest of the day is then spent honing your roadcraft and preparing for the module-2 test, and includes mock module-2 tests on real test routes.
DAS day 4 : The final test! This day again begins with a warm-up ride followed by your module-2 test. After you have completed your test we will head back to our Training Centre for the obligatory celebratory brew and certificate presentation and photo session!
Notes:
As these are official Kawasaki courses, you also get:
Training and service to the highest standards
Free advice and guidance from the KRTS Contact Centre
Insurance premium discounts for KRTS course completion
Train on well-maintained quality Kawasaki motorcycles
£100 voucher towards the purchase of a New Kawasaki
£50 voucher towards the purchase of a Used Kawasaki
Costs:
KRTS Licence Course (5 days including CBT) : £890 or £74.17 per month for 12 months (0% Finance)
KRTS Direct Access Course (4 days) : £780 or £65 per month for 12 months (0% Finance)
Terms and Conditions for the Finance Offer can be found here.
Should you need additional training or re-tests, these will be charged at Inner Circle Training's standard rates.