Kawasaki Rider Training Licence Course Plus – 0% Finance Offer!
KRTS Full Licence Course PLUS
New to riding and want to get your full licence?
This very special Kawasaki Rider Training course could be just what you are looking for!
This course will see you go from 'walker' to 'rider' in just 5 days!
But that's not all!
It also includes an extra half-day's training AFTER you have passed your test and bought your own bike!
But that's not all!
This fantastic course is available with 0% FINANCE!
This means you can get your full bike licence for just £82.50 per month (for 12 months)!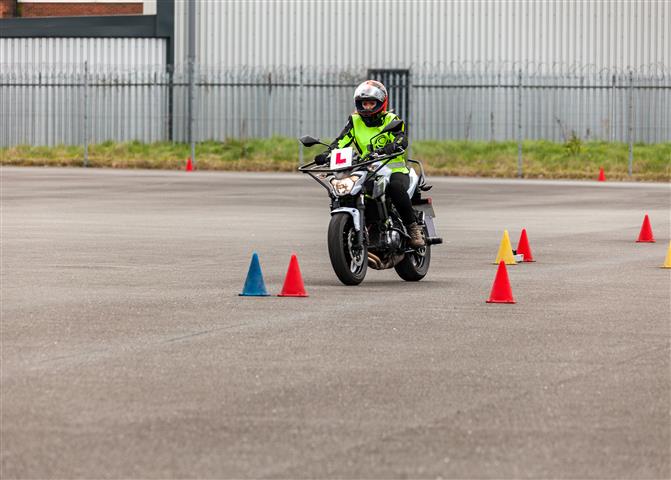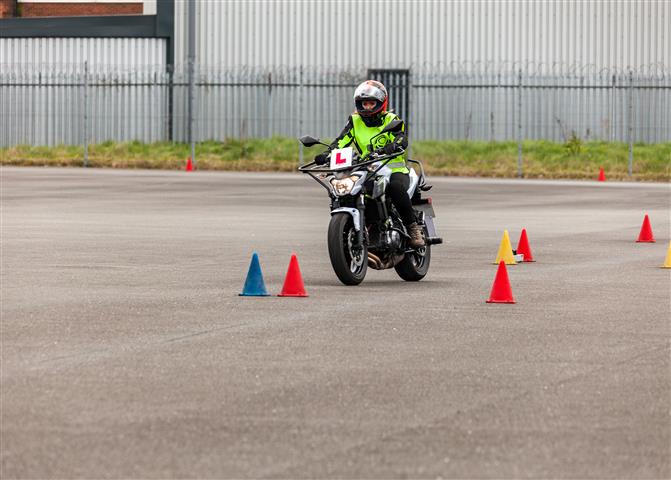 As an official Kawasaki Rider Training Services (KRTS) school, Inner Circle Training is uniquely positioned to take you through all the elements required to attain your full motorcycle licence. With the exception of your motorcycle theory test, which must be passed prior to starting the Direct Access portion of this course, this course includes everything you need to get your full bike licence!
Course Outline
You will ride Kawasaki's fantastic range of motorcycles during the course, which is structured as follows:
Day 1 : Compulsory Basic Training (CBT). Riding on of our Kawasaki KLX-125 geared motorcycles you will complete your Compulsory Basic Training following the official DVSA syllabus under the watchful guidance of our experienced DVSA-approved instructor. With a maximum ratio of 2 students per instructor for all practical lessons, you can be assured of the very best attention as you get to grips with riding a motorcycle. For more information on the CBT, see here.
Day 2 – Start of Direct Access (DAS) training : Following the CBT you will continue to gain experience on the KLX-125 until you are ready to move to the more powerful Kawasaki z650, which will be restricted to suit the requirements of the Category A2 licence if applicable. We have a lowered z650 available if required. You will be given a thorough introduction to the "zed" before riding and we often find riders commenting that they find it easier to ride than the smaller 125! Day 2 will most likely also include a session at the test centre working on the module-1 test exercises.
Day 3 : This day is all about preparing for the module-1 test, with plenty of time to get fully comfortable on the zed and includes mock module-1 test practice at Bredbury Test Centre, where you will take the test. At the end of this day we aim to have you ready to pass the module-1 test!
Day 4 : Module-1 test day! This day begins with a warm-up session to get you "in the zone", followed by your module-1 test. Usually taken at Bredbury Test Centre (we occasionally use Macclesfield or Atherton test centres if there are no tests available at Bredbury), the test itself takes around 10 minutes, after which we will have a celebratory brew before spending the rest of the day honing your roadcraft and preparing for the module-2 test.
Day 5 : The final test! This day again begins with a warm-up ride followed by a mock module-2 test (or two!) to get you fully ready to pass your final practical test, the module-2 road-ride. After you have completed your test we will head back to our Training Centre for the obligatory celebratory brew and certificate presentation and photo session!
Day 5.5 : This additional half-day is a unique feature of this course and takes place between 1 and 3 months after you have passed your test and bought your own bike. It comprises a riding review session which will include a short assessment ride plus discussion on your riding experience to date. We will introduce you to the principles of Advanced Riding and highlight further options for improving your riding and developing your skills. This half-day is conducted by one of our qualified Advanced Riding Instructors.
Notes:
Costs:
The full cost of this course is £990, which can be spread over 12 months at 0% interest for just £82.50 per month!
Terms and Conditions for the Finance Offer can be found here.
Should you need additional training or re-tests, these will be charged at Inner Circle Training's standard rates.